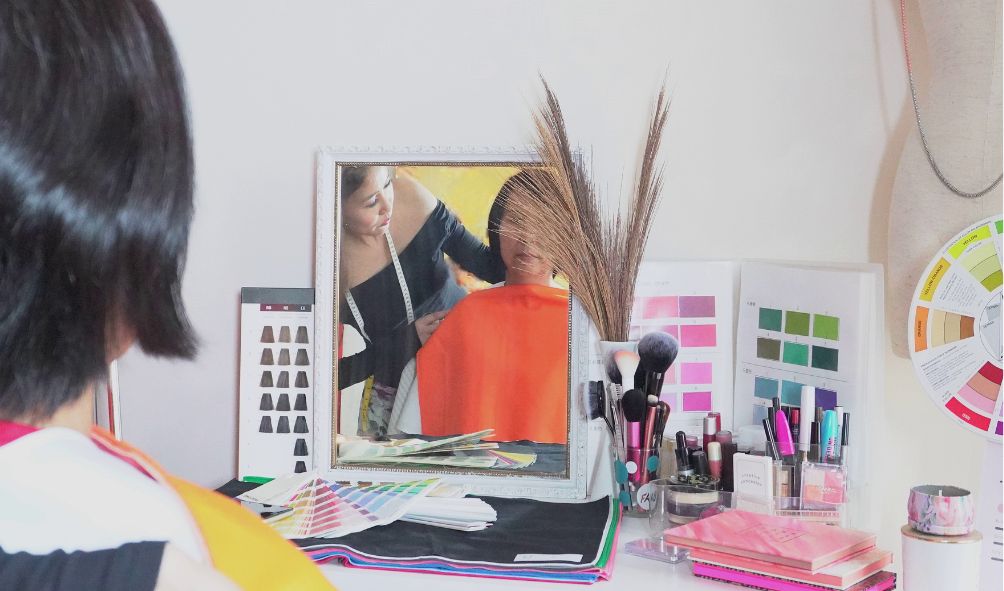 Venus Chan - the only H.K. certified personal color analyst directly learnt from JPCA head office
1. Learn your skin tone, hue and value
2. The right color of makeup, clothing and accessories
3. A summarized personal color report
4. Increase the knowledge on coloring
Our Founder – Venus studied the Japan Personal Color Analysis directly from the teacher of JPCA headquarter office in Japan. She obtained an original skill sets, official certificates and badge from the JPCA. JPCA is the first and most recognized color academic study in Asia since 80s and the method has been widely used in Japan on both professional and industrial standard. The Styl'us guaranteed you our color analysts are all with the original knowledge.
What is personal color analysis
The goal of a Personal Color Analysis is to identify your natural color tone and to accurately place it into one of the scientifically organized 4 seasonal tones.
Venus Chan, a Japan Certified Personal Color Consultant, will provide the analysis for the clients. Our client's skin will be evaluated using a logical and methodical test color draping technique with calibrated drapes. The client and Venus will determine the varied effects of the numerous test colors on the skin, hair, and eyes. See which colors enhance natural beauty the most and which ones detract from it. By the completion of the analysis, the suitable/unsuitable color will be precisely established.
Venus will explain your colors and how to wear them in your wardrobe or when you go for a shopping. The STYL'US experience will leave our client feeling confident and clear about how to use a distinctive color palette to its full advantage. read more 
To know more about our exclusive JAPANESE SENIOR COLOR ANALYST or interested to be a PERSONAL COLOR ANALYST? Please contact us by email for the details