Styling Service
"always embrace the change"
A group of talented professionals with all their passions to make you beautiful as who you are! Creativity has no form and shape, we walk with you to discover these amazing variety of possibilities. What are you still hesitate about?!
---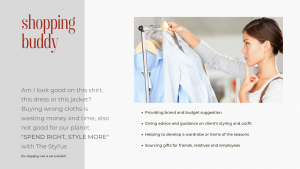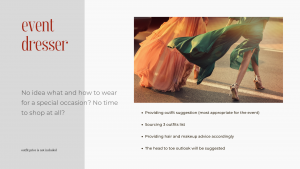 ---
---
05. Styling Spirit
$500, per month
subscribe THE STYL'US BEE to access all services and events
Our Safety Measures
You'll be required to wear a mask (as will your Personal Stylist) during your appointment.
Please come alone unless you need assistance from someone else in your household. If you do, let your Personal Stylist know during your pre-appointment call or email.
Unfortunately, at the moment we're unable to offer a refund, guests must cancel or change within 48 hours of booking.
×
Hello!
Click one of our representatives below to chat on WhatsApp
×
Q&A